GBS put Health & Safety at the forefront of everything we do. We have put a lot of time and resources into ensuring our operatives safety comes first at all times. We conduct regular site visits and provide Health & Safety reports, toolbox talks, and assessments on tools and protection needed for operatives. On several sites, we are proud to say that our operatives have won the health and safety award for their approach to health and safety whilst working for various main contractors.
We undertake the following health & safety procedures to ensure our team are protected:
NVQS: All our operatives have, or are currently undertaking NVQs for the trade that they undertake every day
CSCS cards: All our operatives are part of the CSCS card scheme
TRAINING: SSSTS supervisors, SMSTS managers, IPAF operators, PASMA tower cards, IOSH managing safety, NEBOSH construction, Face Fit tester, Emergency first Aid at work, CAT&GENY trained operatives, working at height trained
We provide health checks for our operatives every 6 months
FACE FIT TESTING: We carry out in house face-fit testing, including full head helmets for bearded operatives
HAVWEAR: We record and asses HAV times on all tools and daily exposure.
HILTI ON TRACK: All our operatives carry the app on their mobile phones which gives them access to all their health and safety paperwork. We can track tool usage record HAV times. All operatives training certification is on hand at all times.
REACTEC: This technology, which is worn on our operatives' wrists will help to safeguard our workers. The new 'Safedistance Solution' feature alerts them if they get too close to one another and assisting with contact tracing of anyone who has displayed Covid-19 symptoms.
TOOL TAGS: All our machinery will have tags attached with the recommended HAV times to insure they are aware of the dangers
GBS take Health & Safety extremely seriously. In light of the recently Health & Safety changes in relation to COVID-19, we have created a new COVID-19 risk assessment and checklist which all of our operatives must familiarise themselves with before stepping on to site.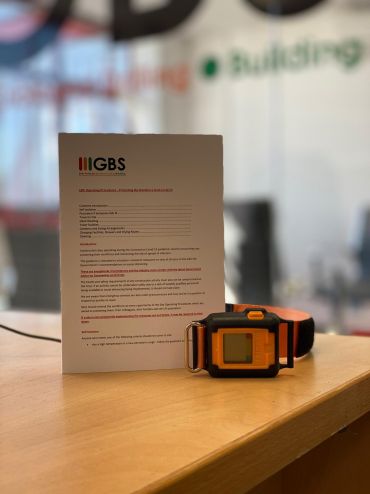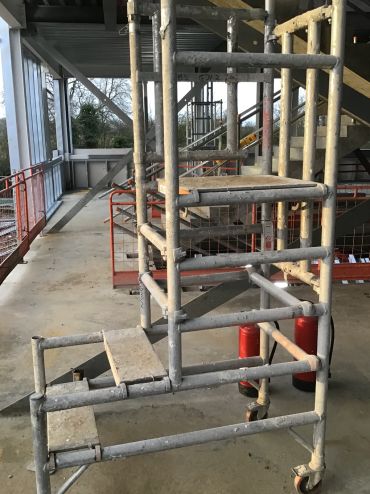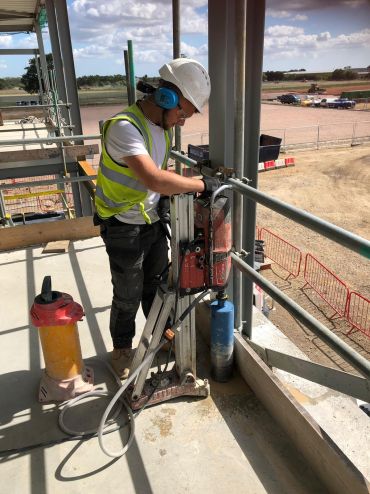 Who we are and what we do
---